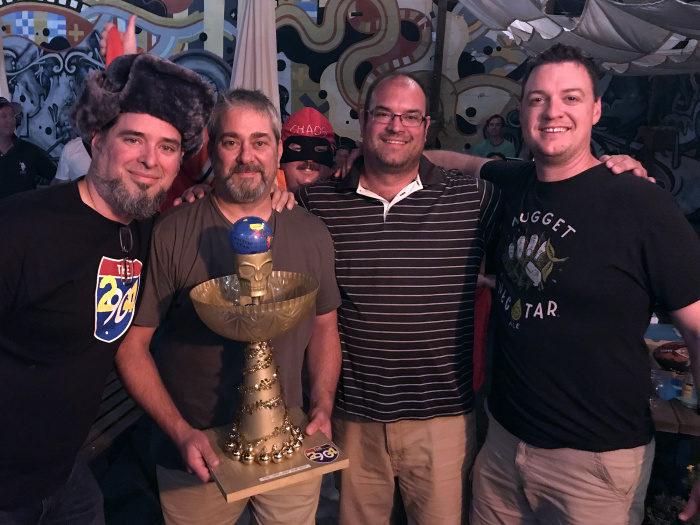 Winner - The Crap Cup

Three friends from Pennsylvania get themselves a broken down Volvo wagon from a neighbor and turn it into a fine looking hearse. Think it was just a gag? No. In the back, cleverly hiding the spare fuel tank from prying eyes, was the remains of a good friend that they would take on one last great adventure.

For their excellent vehicle prep, enthusiasm, and for carrying an actual corpse they, of course, were awarded The Crap Cup. This award is given to the team that embodies the spirit of the event in the best/worst possible way. Well done lads!